It looks very much like Two Tone has finally lost it's crown to the mammoth Parrot from the Wasing syndicate, caught by Dean Fletcher at a weight of 68lb 1oz. This awsome carp was caught in January 2016 and apparently the scales have been checked and found to be accurate so maybe Dean will be putting a claim, whatever the case well in that man, looks like it has room to grow this one so let's see what happens..!!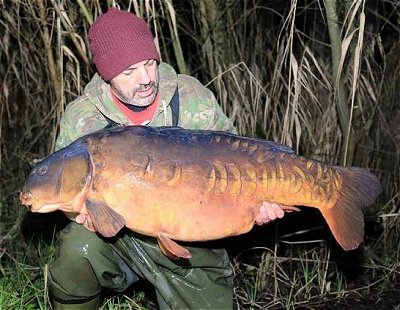 The current UK carp record, banked on 16th August 2008 67lb 8oz (ref: BRFC)
Two Tone from Conningbrook caught by Austin Holness, will it ever be beaten?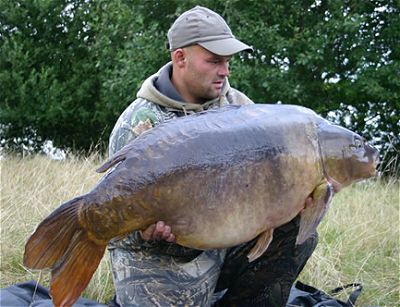 ...Footage of this great fish on the bank can be seen Here...
---------------------------------------------------------------------------------
And now a few past record captures that rocked the carp world for various reasons starting this one caught on the 13th Sept 1952. A Common Carp from the magical Redmire which came to be known as Clarissa. At the time it was a massive 44lb and was caught by the master, Richard Walker..!!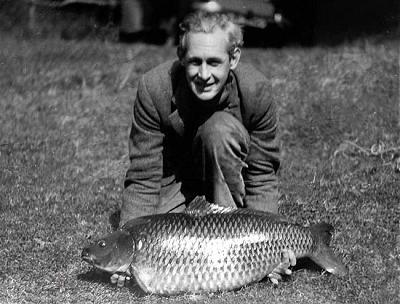 ...The great man himself talks of this historic capture Here...
16th June 1980 Mirror Carp 51lb 8oz from Redmire Pool by Chris Yates, a controversial capture it seems because the BRFC had rediculously decreed that a record had to be witnessed by a committee member, it was totally accepted by the wider carp angling community regardless, including record holder Richard Walker who said "why the record fish committee turned it down is beyond my comprehension", a true gent, superb!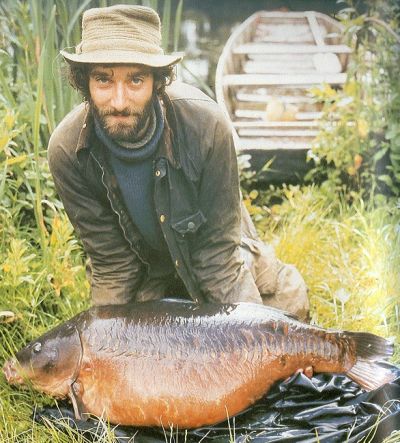 November 1996 Saw Terry Hearn catch a Wraysbury Mirror Carp of 55lb 13oz known as Mary, one of the most beautiful big carp I've seen, total stunner, a great pic and a top angler, one my favourite record captures..!!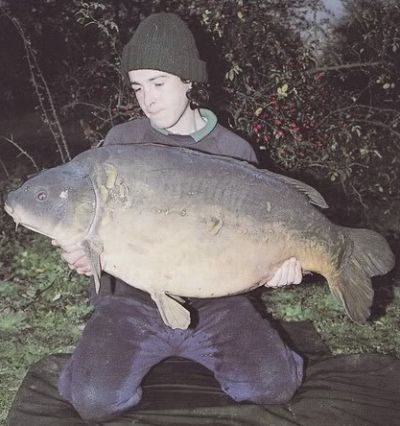 2001 61lb (Two Tone) from Conningbrook by Gary Bayes, the UK's first 60 plusser.!! I lifted this pic from a dvd so it's pretty rough quality, if anyone can come up with a better pic we can use that'd be great.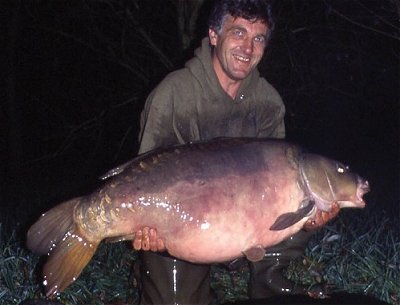 Of course there's been loads of great record captures before and in-between those listed here and none of those have been forgotten or ignored, they all took time effort and determination and as always a bit of luck but here but these are my stand-outs, the records that set my own little carpy World alight, disagree? tell us in the forum....Cheers